Dr. Mark Green - Expert DPM treating foot pain, heel pain, ingrown nails, fungus toes, arch support, ankle pain, flat feet, and more.

Mark Green, DPM
Kansas City, MO Podiatrist
Kansas City Foot and Ankle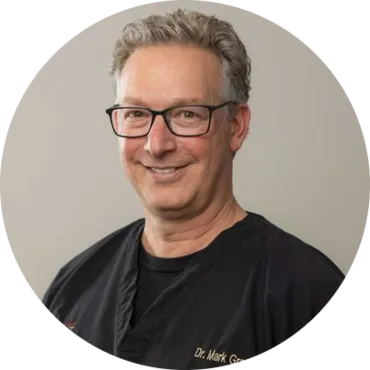 "Dr. Green suggested solutions for long-standing problems with my feet: that I didn't know anything about,
explaining explained options so that I could easily understand.
And I was able to begin treatment on the spot! I'm really pleased to be a patient here."

Originally from Cleveland, OH, Dr. Mark Green received his Bachelor's degree in Biology from the University of Cincinnati in 1986 and his Doctor of Podiatric Medicine degree from the Ohio College of Podiatric Medicine in 1990. He completed his surgical residency at Park Lane Medical Center in Kansas City, MO in 1992. During his postgraduate training, he gained extensive experience in Kansas City area hospitals with particular emphasis on reconstructive foot surgery, foot trauma, and diabetic foot complications. Following completion of his surgical training in 1992, Dr. Green joined Truman Medical Center as a Clinical Instructor in the Department of Orthopedic Surgery where he trained orthopedic and podiatric residents in foot surgery. Dr. Green is Board Certified by the American Board of Podiatric Surgery and has been elected as a Fellow of the American College of Foot and Ankle Surgeons. He is an active member of the American and Missouri Podiatric Medical Associations. For the convenience of his patients, Dr. Green maintains medical and surgical privileges at St. Joseph Medical Center and the Surgicenter of Johnson County.
Dr. Green is a Fellow in the Helzberg Entrepreneurial Mentoring Program and a 2016 inductee into the Mayfield High School Alumni Association Hall of Fame. In 2018, Dr. Green and Kansas City Foot and Ankle were honored by Thinking Bigger Business Media as one of Kansas City's top 25 businesses with under 25 employees in their 25-Under-25 Awards Program.
Dr. Green with passengers after an Angel Flight.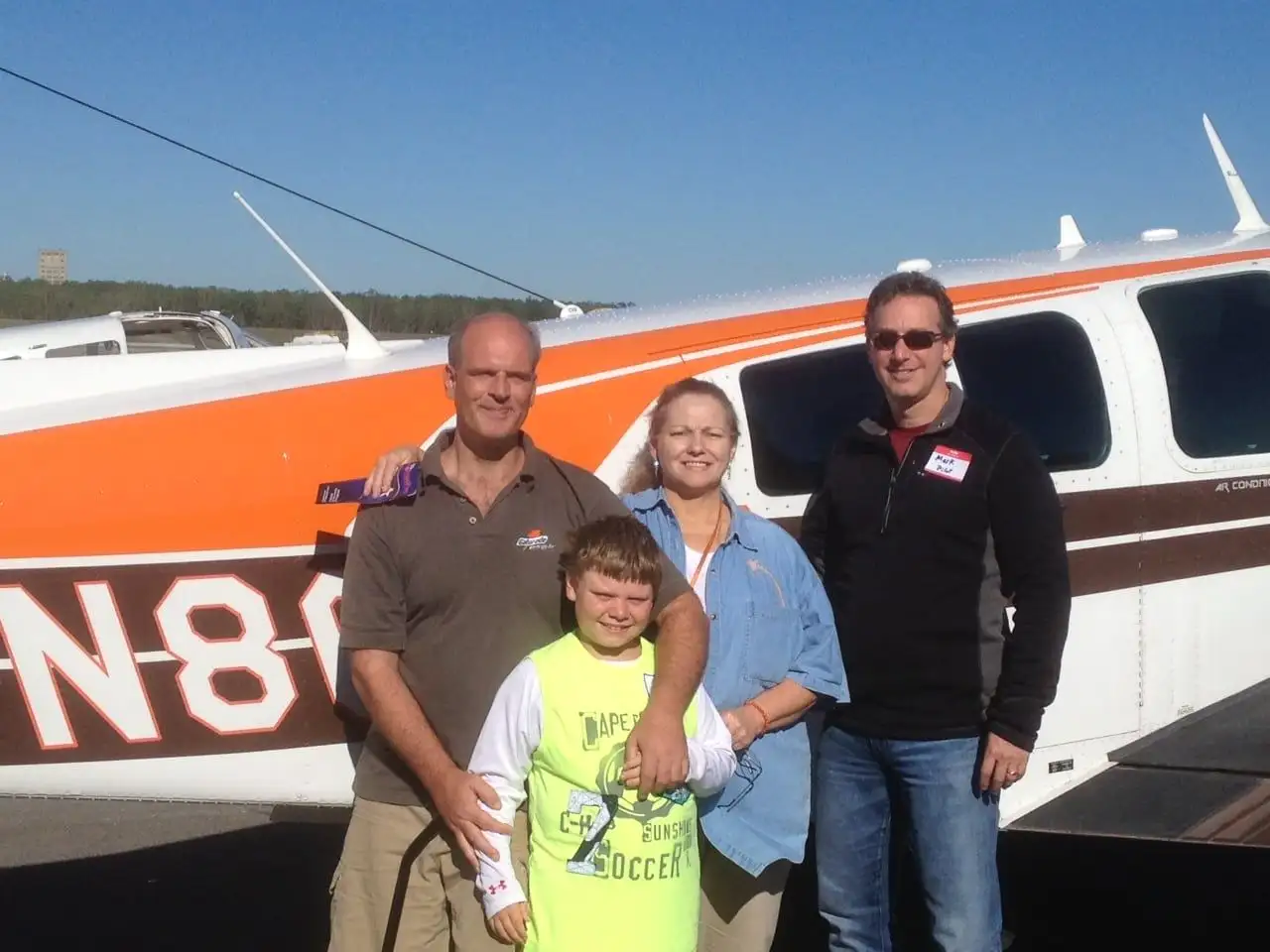 Passionate about flying since childhood, Dr. Green earned his private pilot certificate on his 17th birthday, eventually earning his ATP (Airline Transport Pilot) Certification, Commercial License, Multi-Engine rating as well as Glider and Seaplane ratings. He has his Multi-engine Flight Instructor Certification and Embraer Phenom 300 as well as Cessna Citation Jet Type Ratings. Finding a way to combine his love of flying with his commitment to improving the well-being and health of the community, Dr. Green splits his time as a physician and professional pilot, flying for the charter and fractional ownership company Airshare. Dr. Green has been active as a volunteer pilot for Angel Flight Central and Challenge Air for over 20 years. Read more about how Dr. Green volunteers his time in the community.
When not in the air, Dr. Green, also an avid sailor, may be found sailing on one of Kansas and Missouri's beautiful lakes. Dr. Green also enjoys scuba diving, rock climbing, running and hacking away at the piano - although his wife Denise, and sons Tyler and Colin prefer otherwise.
Learn About Dr. Green's Hall of Fame Alumni Award
For more information about our office and doctors, please do not hesitate to contact our office.
"Timely, efficient care. Dr Green removed a callus without pain! Will return as needed."