Dr. Stephanie Jameson - Expert DPM treating diabetic foot issues, children's feet, foot pain, heel pain, ingrown nail, fungus, arch, ankle pain.
Stephanie Jameson, DPM
Kansas City, MO Podiatrist
Kansas City Foot and Ankle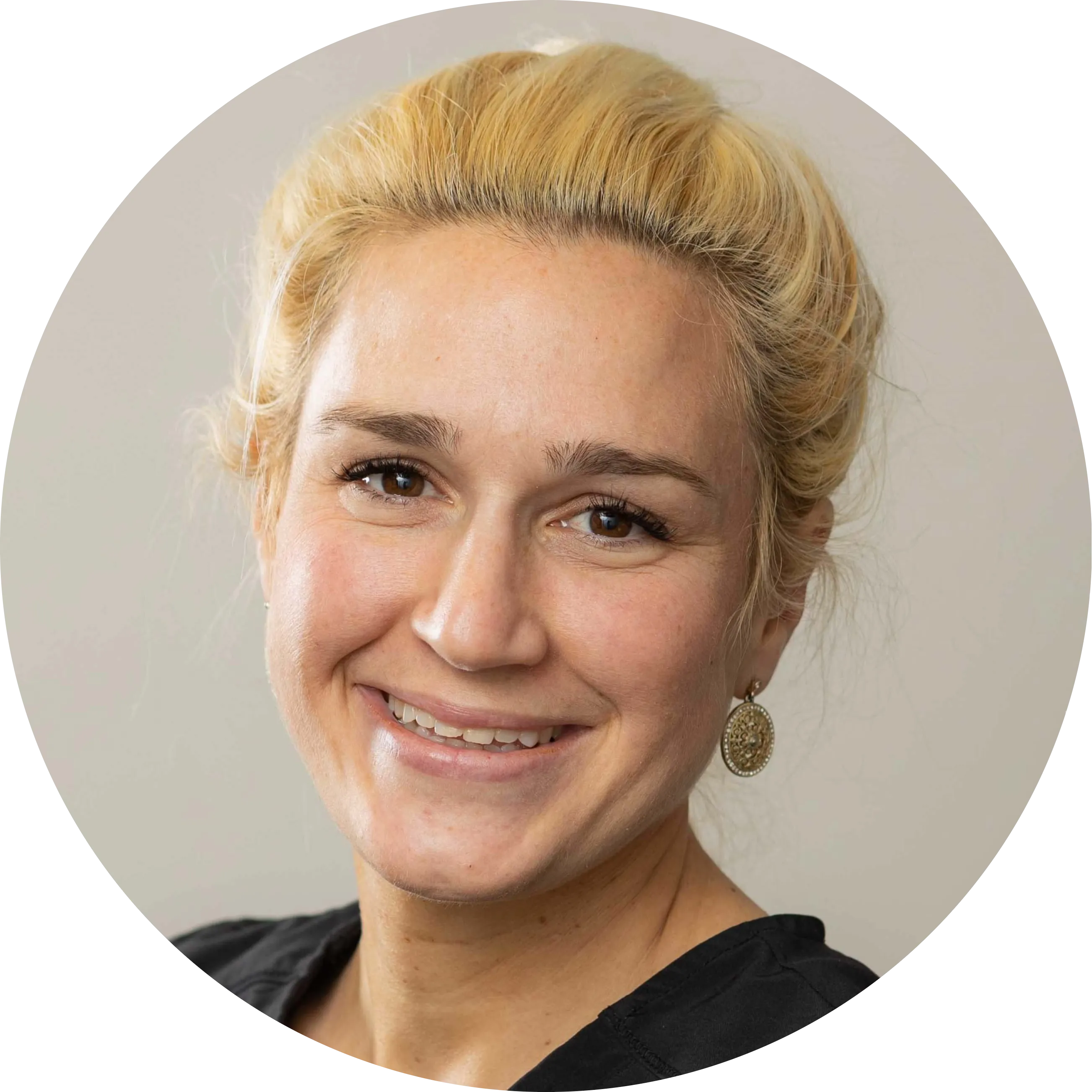 Dr. Stephanie Jameson is from Kansas City and attended William Jewell College in Liberty, MO., where she played collegiate tennis and received her Bachelor's degree in Biology in 2006. She studied abroad in England during her third year at William Jewell. Upon completion of her undergraduate studies, she pursued her podiatric medical education at Barry University in Miami, Florida. Dr. Jameson earned her Masters of Science in 2008 and her Doctorate in Podiatric Medicine in 2010.
Dr. Jameson attended Loyola University Medical Center/Edward Hines Veteran Affairs in Chicago, Illinois where she completed her three-year surgical residency in 2013. She has a special interest in pediatrics, trauma, reconstructive foot surgery, diabetic complications, limb salvage, and advanced wound healing. Dr. Jameson is an active member of the American Podiatric Medical Association and Board Certified by the American College of Foot and Ankle Surgery. Dr. Jameson is also Board Certified by the American Board of Podiatric Medicine with an additional certification for CAQ in amputation prevention and wound care. For the convenience of her patients, Dr. Jameson maintains medical and surgical privileges at St. Joseph Medical Center, Saint Luke's South Hospital, and the Surgicenter of Johnson County(a part of HCA Midwest).
Dr. Stephanie Jameson now lives with her husband, David, and their twins in Johnson County. In her free time, Dr. Jameson enjoys spending time with her family, playing tennis, running, watching college and professional sports, traveling, being a foodie, and going to the Lake of the Ozarks.
See patients at the South Office.

I love that Dr. Jameson actually sat down with me, and we looked at the X-rays together. She pointed out everything I needed to see then circled the problem area and explained it so that I knew exactly what my problem was. She was very professional and knowledgeable. I will definitely recommend her to friends.
-Patient