Dr. John Riley - Expert DPM helping with foot pain, heel pain, ingrown nail, fungus, arch, ankle, flat feet and more.
Kansas City, MO Podiatrist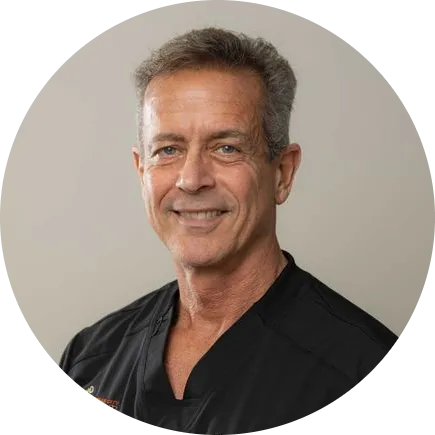 Dr. Riley grew up in Western Pennsylvania and attended Clarion University where he completed his Bachelor of Science degree in Biology. He went on to earn his medical degree at The Ohio College of Podiatric Medicine and completed his residency at the Cleveland Foot Clinic. He is board certified in podiatric medicine and reconstructive foot surgery by the American Board of Podiatric Foot Surgeons. Dr. Riley has been practicing podiatry for over 30 years. He serves his patients at Kansas City Foot and Ankle's Plaza located in the historic Plaza Time Medical Building.

Dr. Riley deals with all types of foot ailments. He specializes in Podiatric Sports Medicine and treats many runners & triathletes, both professional and amateur. Dr. Riley also holds a longstanding relationship with the Kansas City Ballet both as a benefactor and company physician.

Dr. Riley is happily married with 3 daughters and lives with his wife, Laurie, in Overland Park, Kansas. He counts family time as his top priority. He is an accomplished triathlete ranked nationally as an All-American. When he's not training for competitions, he also enjoys motorcycling and customizing his vehicles.
See patients at the Country Club Plaza Office